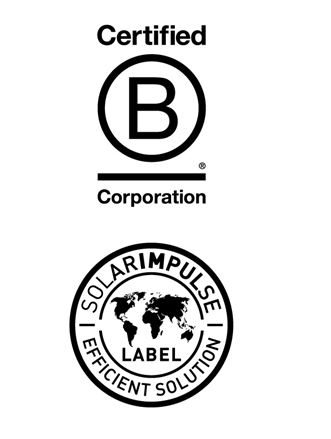 Certification
Technologies Ecofixe was proudly B Corp® certified in 2018 and is the first Canadian water treatment company to obtain this certification. Today, more than 2,200 companies from 130 different industries in over 50 countries hold B Corp® certification. These companies share the common goal of being leaders in their field and competing to be not only the best in the world, but  the best for the world. To learn more about B Corp® Certification, click here.
In 2021, the ECOFIXE system was awarded with Solar Impulse Label, identifying it as a solution that is both clean and profitable. The Solar Impulse Foundation seeks to change the world by ensuring that ecology drives the economy. To learn more about this initiative, click here.
Technologies Ecofixe is concerned with maximizing the positive social and environmental impacts of our projects. We prioritize our clients in our decision-making as well as the implementation of green and responsible solutions. We want each of our clients to easily communicate the real and measured impacts of their project. That's why we developed the Ecofixe Impact Matrix. This matrix has been set up for each of our projects and can be used by our clients to feature their achievements and their environmental and social engagement.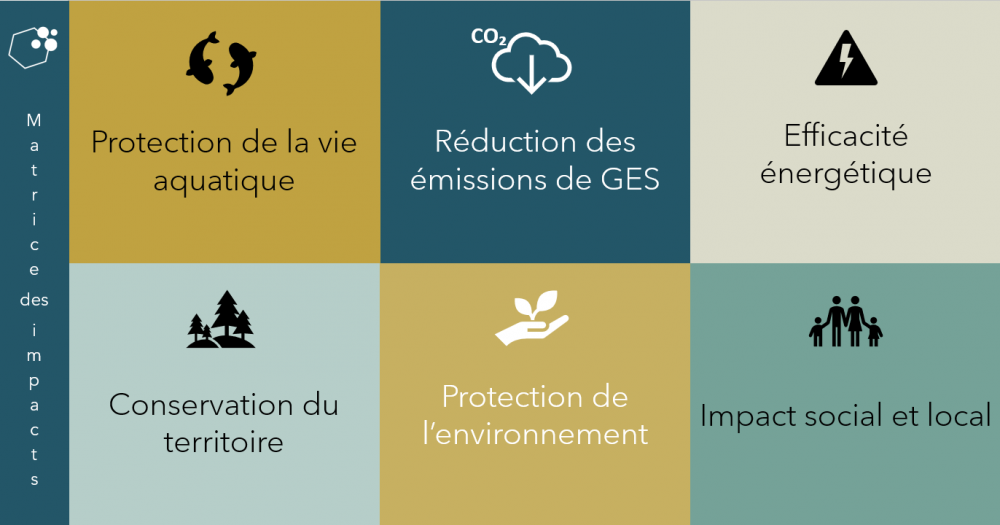 Environmental and social impacts
Our contribution to the United Nation's Sustainable Development Goals.
The entire Technologies Ecofixe team is driven by the same values. Through our projects, actions, and initiatives, we aim to give back to the communities and businesses we collaborate with to meet the United Nations' major Sustainable Development Goals.
We are targeting the following goals: